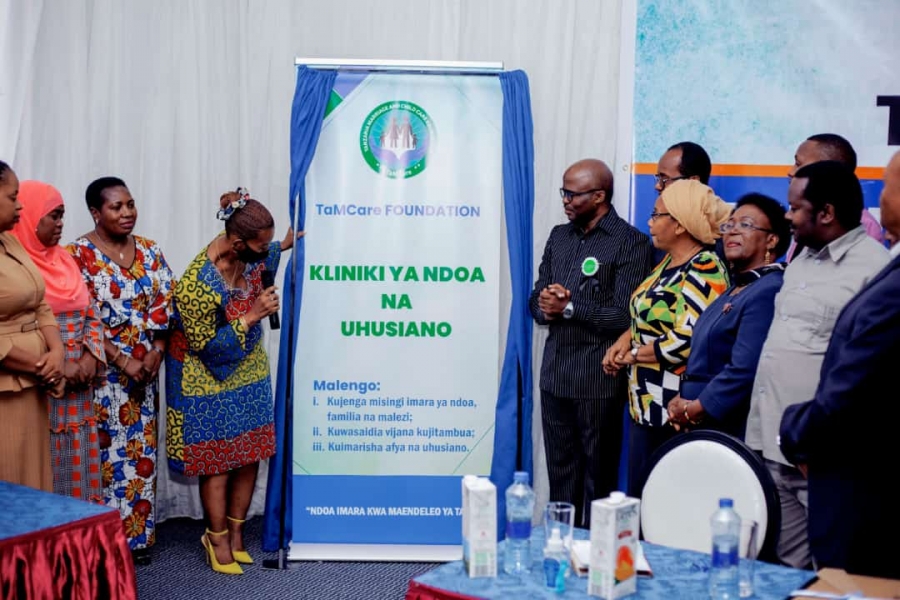 TaMCare has officially launched its own unique program in Tanzania entitled " The Marriage and Relationship Clinic" on November 20, 2021 at Mbezi Garden Hotel in Kinondoni District, Dar es Salaam due to the fact that there is a substantial increase in marital and divorce disputes in the country. Having this clinic in the community is one of the initiatives taken by TaMCare to address the problem.
The Guest of honour was Hon. Justice Joaquine DeMello, Chairperson Tanzania Women Judges Association (TAWJA). The event attracted about 150 participants among them in the presence of Chair of the National NGOs Coordination Board Represented by Dr.Zena Mabeyo; Chief Executive Officer of RITA Ms.Emmy K.Hudson; Director of Public Legal Services (DPLS)-Ministry of Constitutional & Legal Affairs-Adv. Griffin Mwakapeje;
Commissioner for Social Welfare-MoHCDGEC-Represented by Asha Mbaruku; and Chairperson Tanzania Women Chamber of Commerce-Ms.Mercy Sila.